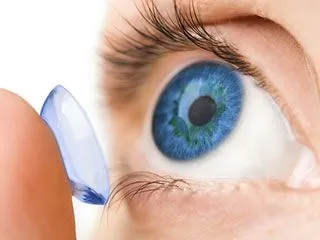 Do you wear glasses? Are you fed up of misty glasses on a rainy day? Would you like to exercise without worrying about your glasses falling off? Are you tired of your eyes being hidden away? If you answered yes to any of these questions, you may benefit from wearing contact lenses.
Get all of your contact lends needs met
Before making the big switch, let us give you a trial pair of contact lenses to try. We will work with you to find the contacts that best fit your eyes and needs. You can choose from long-term reusable contact lenses, monthly disposable contact lenses, daily disposable contact lenses, rigid gas permeable lenses, soft lens contacts, and multifocal contact lenses.
View our contact brands
Acuvue Oasys

Acuvue 2

Acuvue One Day

Dailies Total One

Air Optix

Air Optix Night & Day

Aqua Comfort Plus Dailies

Softlens

Avaira

See Our Specialty Contacts
Acuvue Oasys for Astigmatism

Acuvue Oasys for Presbyopia

Air Optix for Astigmatism

Air Optix for Presbyopia

Air Optix Colors

Aqua Comfort Plus Dailies Multifocal

Aqua Comfort Plus Dailies Astigmatis

Biofinity Multifocals

Proclear Multifocals

Freshlook Colors