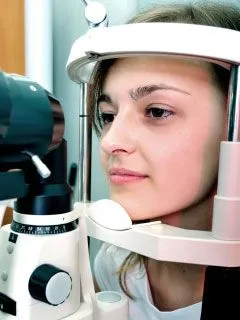 When you come to Wood Eye Clinic, you will know you are getting the best care for your family. Whether you are coming for new glasses, contacts, or just a routine exam, you can get all of your eye care needs met. Starting with an eye examination from us!
Get an eye exam:
Visit Wood Eye Clinic for a comprehensive eye examination for you and your family. A comprehensive eye exam will evaluate the complete visual system. Allowing us to know if any vision problems or health issues exist.
Keep Your Family Safe:
Just like you take your family to their yearly doctor's checkups, you also need to have their vision examined regularly. Periodic eye and vision examinations are an important part of preventive health care. Bring them in regularly or if you notice any issues.
Help Prevent Illness
Many eye and vision problems have no obvious signs or symptoms. As a result, individuals are often unaware that problems exist. When you have regular examinations, early diagnosis can happen. Early treatment of eye and vision problems are important for maintaining good vision and eye health, and when possible, preventing vision loss.