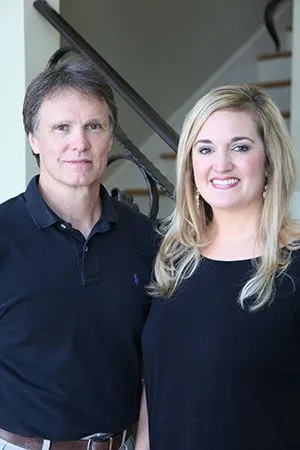 You can trust your family will be getting the best care when you bring them to Wood Eye Clinic. Get all of your eye care needs met. With our in-lab services and ability to fill prescriptions, you will never have to go anywhere else.
Meet Dr. Terry Wood
Dr. Terry Wood was born and raised in Pontotoc, MS. He graduated high school in 1974 then attended ICC and University of Mississippi. It was then that he received his Bachelors of Science. Later he received his Doctor of Optometry at the Southern College of Optometry.
Meet Dr. Miranda Maynard
Dr. Miranda Wood Maynard was born in Tupelo, MS where she graduated high school in 2000. She received a Bachelor's of Science in Biology from Mississippi State. Dr. Maynard received her Doctor of Optometry from the Southern College of Optometry in 2008. She practices general Optometry and offers vision therapy to children.
A Family Oriented Business
Dr. Terry Wood wanted to have a practice where he could see people of all ages. That is what he created with Wood Eye Clinic. For over 30 years he has been helping patients of all ages with everything from ocular diseases to contacts. He is family oriented during his free time, he enjoys playing tennis, photography, painting, and playing with his grandchildren.