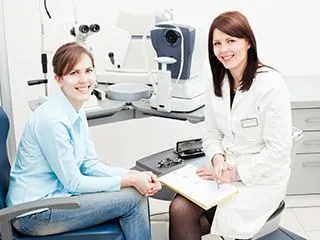 Living with an eye disorder can be extremely difficult for both children and adults. It can cause you to stand apart for your peers along with difficulty in school and learning. Start getting help with you vision disorders today when you come to Wood Eye Clinic.
Get Vision Therapy for many disorders:
If you are a customer at Wood Eye Clinic, you can take part in our vision therapy. Vision therapy can cure many of the symptoms that come with your diagnosis. It is an individualized treatment program prescribed to eliminate or improve your eye conditions.
Help for all ages:
Whether you have lived with an eye disorder your entire life, or have a child with an eye disorder, we can work with you! We will work with any age to help improve your disorder as much as possible.
Take advantage of our services:
Eliminate conditions such as:
• Lazy eye
• Crossed eyes (strabismus)
• Focusing
• Eye Teaming
• Learning related vision disorders